Metal Injection Molding (MIM)
Also sometimes referred to as Powder Injection Molding, or PIM, this process makes use of standard injection molding machines. You can learn more about the process itself by visiting our Metal Injection Molding Process page.
Some of the metals used to manufacture MIM parts range from low alloy steels and nickel alloys, to cobalt alloys and stainless steels. You can learn more on the the metals used in the process by visiting our Materials used in Injection Moulding page.
A process used to manufacture components for surgical instruments, electronics and a wide election of consumer applications, to name but a few examples, ChinaSavvy, a specialized injection mold manufacturer, is based in Guangzhou, China, with offices in both the United States and the United Kingdom.
Capable of delivering high quality metal injection moulding services, we operate to ISO 9001:2008 standards and pride ourselves in not only our high quality products, but service and affordable production costs as well.
Also be sure to read more about MIM's advantages and disadvantages.
The Advantages of Metal Injection Moulding (MIM)
The MIM process is capable of offering a injection mold manufacturer a number of highly beneficial advantages.
Some of the beneficial characteristics of the metal injection molding process:
A wide range of alloys as well as pre-alloys can be molded using this process.
It is a cost effective manufacturing process when it comes to producing a high volume of complex parts.
When compared to investment casting, MIM has a faster production time. Tooling used in MIM is capable of molding parts in an estimated 10 seconds.
Parts manufactured using this process require less finishing operations further down the production line.
Net-shape parts and components are manufactured with minimal material waste – an important factor in terms of material cost as well.
MIM is capable of delivering parts that have superior mechanical characteristics than parts produced using other manufacturing processes.
This process also allows for the processing of high temperature metals in regular molds, as the molding temperature is controlled by the type of binder used.
MIM is a more cost-effective process than machining, stamping and investment casting.
By using fine metal powders, parts produced using metal injection moulding is comparable, in terms of strength, to those manufactured from wrought metals through machining processes.
With MIM, components that have complex features (such as cross-drilled holes, threads and fins) can be produced, in many cases without the need of secondary machining processes.
This manufacturing process is also beneficial in terms of cost for the production of application specific, customized parts.
The Disadvantages of Metal Injection Molding (MIM)
As with all manufacturing processes, MIM also has its own set of disadvantages. Some of these disadvantages include:
The MIM process has multiple steps, which leads to a more expensive processing cost.
The parts manufactured using this process are typically small. The larger the part to be produced, the fewer will be able to fir in the furnace. Smaller parts are more cost effective to produce, with dimensions between 10 mm and 15 mm being the most suitable (in terms of cost).
A high initial cost can become a disadvantage when producing only a small number of parts.
The material cost of the metal injection moulding process is also high – a bigger issue when producing larger parts. Because the process makes use of extremely fine metal powders, it is a better suited process when producing smaller parts. Note however that, in terms of material cost, this disadvantage can be countered by the fact that 100% of the material is used, as feedstock can, and is, recycled.

ESSENTIAL TOOLS
from the China buyers'
toolbox
CHINASAVVY IN THE MEDIA
What the papers say
Chinasavvy HK Ltd
551 Turner Street
Auburn, Maine 04210, USA
Chinasavvy HK Ltd
400 Wuzi Building
Beijiaochang Henglu 12
Guangzhou 510050
P R China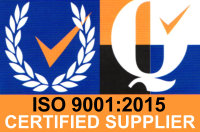 RAPID PROTOTYPING
Product development and prototyping in metals and plastics. 
YOUR QUALITY
IS OUR PRIORTY 


METALS & PLASTICS 
COMMODITIES 

daily prices  
videos
See videos of all the major processes we work in.  Click VIDEO to view videos:
Investment casting:

Sand casting:

Diecasting:

Permanent mold gravity casting:

Lost foam casting:

CNC laser cutting:

CNC bending:

CNC punching:

Aluminum extrusion:

CNC milling:

CNC lathe:

Robot welding:

Manual welding:

Powder coating:

Quality assurance: